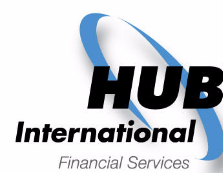 Tailored Solutions from Financial Industry Experts
The financial institutions practice of HUB International is focused exclusively on providing customized solutions aimed at improving the financial and operational performance of financial institutions. With over 700 financial institution clients in North America, HUB Financial Services advisors have extensive industry knowledge and specialized expertise that our financial institution partners leverage as a strategic resource to help manage today's complex lending environment.
HUB Financial Services advisors are hands on. We work with your management team to analyze current processes, evaluate the business environment and assess potential issues to develop business minded solutions that align with your specific needs.
HUB provides Lending Institutions with full-scale administrative support that delivers the highest level of accuracy in program management. We provide complete analysis, program design and operational support to minimize the risk of uninsured collateral while reducing your financial institution's administrative expense and resource commitment.
The partnership of RIS and HUB will provide clients with the best possible outsourcing solutions through a shared vision of client centered customized programs and services.
For more information about the partnership, read the original announcement here: RIS/HUB Partnership News Release